Write us if you any questions?
We don't share your details with anyone, Privacy Policy
Recent Visa Approval
AUSTRALIA VISA SUCCESS

Excellent team of IELTS Trainers and Visa Consultants. No need to go anywhere for IELTS and Visa Services in Ambala. Expert is the Best !!
Sumit Bhardwaj
At Expert English Academy, we offer tailored IELTS courses for ourstudents from our offices in Ambala and Melbourne. Expert Immigrationhave been awarded the best IELTS training institute in Ambala and ourIELTS trainers are trained by IDP and British council.
We have many successful stories, where our students have scored unto 9bands in IELTS successfully studying in Australia, New Zealand,Singapore and Canada.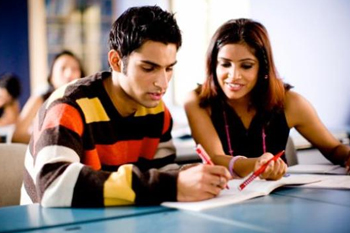 About IELTS
The International English Language Testing System (IELTS) is a testfor students who need to demonstrate English language proficiency forstudy or work in English-speaking countries.
The IELTS test is recognized in many countries. It is used as ameasure of English language proficiency by educational institutions,employers and professional organizations.
Modules
There are two different modules
Academic – for people who wish to study overseas
General Training – for people who wish to migrate overseas
IELTS Format:
All candidates must complete four Modules to obtain an IELTS Test Report Form.
Listening – 30 minutes
Reading – 60 minutes
Writing – 60 minutes
Speaking – 11 – 14 minutes
Total Test Time: 2 hours 45 minutes
Validity 2 years
Candidates are tested in Listening, Reading, Writing and Speaking. All candidates take the same Listening and Speaking Modules.
There is a choice between Academic and General Training in the Reading and Writing Modules.
For more information, go to www.ieltsindia.com or www.ielts.org Youwill also find examples of IELTS reading and listening test items onthis website.