Write us if you any questions?
We don't share your details with anyone, Privacy Policy
Recent Visa Approval
AUSTRALIA VISA SUCCESS

Excellent team of IELTS Trainers and Visa Consultants. No need to go anywhere for IELTS and Visa Services in Ambala. Expert is the Best !!
Sumit Bhardwaj
Why Study in Singapore?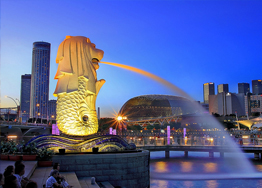 Singapore is a premium education hub with top quality public and private institutions catering to the academic needs of the students across various countries and different backgrounds.
With a strategic location right in the heart of south East Asia, the influences of the east and the west converge here thus exposing the student to a multicultural environment.
With a strategic location right in the heart of south East Asia, theinfluences of the east and the west converge here thus exposing thestudent to a multicultural environment.
Singapore is a developed nation with a high standard of living.
Same standard of education and living at a lower cost as compared to the west.
Many universities from all over the world have set up campuses and collaborations in Singapore
Singapore's National universities like NTU/NUS/SMU are amongst the highly rated universities in the world.

Singapore is close to home being just 5 hours away by flight.

Safety: The Singapore Government takes law and order veryseriously and strict action is taken against any offenders as a resultof which crime rate is very low. It is considered to be one of thesafest destinations in the world.
The private education is heavily regulated by the Singapore government to safe guard the interests of the international student.
Paid internship is offered by many colleges in Singapore as a partof the course. Some colleges offers 6 months Study + 6 months paidInternship in Hospitality & Business programs.
Cost of Studying in Singapore
The lower costs of living and proximity to home make it an attractive alternative to studying in the United Kingdom or the United States. The PEIs offer degrees from these countries at a much lower tuition fees than at the main campus. The degrees you would get would be similar to if you were studying in the main campuses of these universities in UK, Australia or United States.
The living costs in Singapore are between 12000 to 14000 SG$.
The range of tuition fees for UG and PG programs are outlined below
UG – SG$ 6000 – 30000 Per Year
PG – SG $ 20000 – 30000 Per Year
Top Universities in Singapore
There are 34 colleges and universities in Singapore for international students providing various courses across various disciplines, out of which 6 are public universities. Over the years, there is a massive increase in private universities. Here is a list of top 10 universities in Singapore.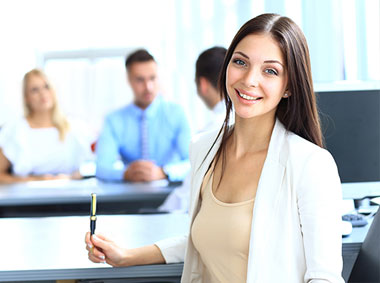 National University of Singapore (NUS)
Nanyang Technological University
Singapore Management University (SMU)
Singapore University of Technology and Design
Singapore MIT Alliance for Research and Technology
SIM University
National Institute of Education
Singapore Institute of Technology
Yale NUS College
Ngee Ann Polytechnic
Top courses to study in Singapore:
Universities in Singapore offer every student a variety of courses and programmes as per their area of interest. Whether it's an undergraduate or postgraduate programme a student wants to enrol in, there are endless options on one's platter. Universities offer students a diverse spectrum of courses that have multidisciplinary and cross-faculty approaches.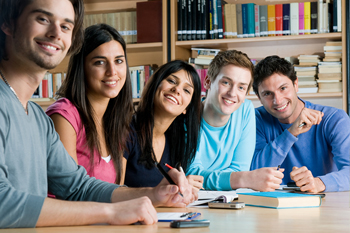 Singapore is popular among students who wish to study design, music, animation, and game development, etc. Courses in law and combined post-graduate courses in management and engineering are also extremely popular choices for students from South-Asia. In addition, business education at Singapore institutions is considered top-notch owing to the country being a global business leader.
Animation
Business
Design
Game development
Management
Engineering
Tourism and hospitality
Qualification Offered in Singapore
Universities in Singapore offer various type of degrees catering for every student's needs and interests. You can study at any of the following levels to earn the following degrees.
Undergraduate Programmes
Diploma
Bachelor's Degree
Bachelor's Degree (Honours)
Graduate Programmes
Graduate Diploma
Master's Degree
Doctoral Degree
Universities offer various special undergraduate programmes like double degree, concurrent degree, double major, minor, joint degrees,and special degree programmes. Combinations and programmes on offer vary greatly from one university to the other. Your admission consultant at Global Opportunities will guide you through them.
VISA Process for Singapore
International students who wish to study abroad in Singapore will need a visa. However, the application process is is linked to your university application. All students accepted to study at a university in Singapore receive their visa with their letter of approval.
It means that successful applicants don't need to apply for a visa directly since it's issued with their in-principle approval (IPA) letter which is provided by the institution. This letter works as a visa and it can be used at entry checkpoints.
There is another document needed for studying in Singapore: a Student Pass. You need to apply for it no earlier than two months before your course begins, yet no later than one month before your course commences.
To obtain your Student Pass, you have to sign up with the special Student's Pass Online Application & Registration System (SOLAR).
A Student Pass allows you to work during your studies. All international students can work during holidays but are limited to 16 hours of work per week in term time. However, it's important to note not all students are allowed to work during term-time, so you will have to check regulations to see if it applies to you.
Also Read:-