Write us if you any questions?
We don't share your details with anyone, Privacy Policy
Recent Visa Approval

Excellent team of IELTS Trainers and Visa Consultants. No need to go anywhere for IELTS and Visa Services in Ambala. Expert is the Best !!
Sumit Bhardwaj
Why you should study in Canada?
Globally Accepted Qualifications to study in canada: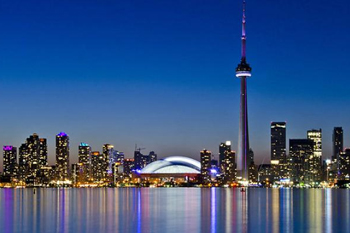 Most of students in world prefer to study in Canada as seen recently. Canada's high academic standards and rigorous quality controls ensure that the degree you obtain here will open the doors to your dream career and benefit your professional trajectory in the long-term. Globally recognized degrees, diplomas, and certificate are on a par with those obtained from the United States or Commonwealth nations.
Affordable Education:
Studying abroad in a first world country can be a very expensiveproposition. However, even though the quality of education and livingstandards in Canada are amongst the highest in the world, the cost ofeducation is quite affordable. The cost of living and tuition fees areusually lower than in other countries such as the US and the UK. Canadahence is a much sought after study abroad destination for higher studiesaspirants.
Diverse Cosmopolitan Society:
Canada is a culture cauldron with most of the world's ethnic groups represented here. It is a home away from home as it abounds in ethnic cuisines and recreational activities associated with a variety of cultures. An international student advisor can help you get connectedwith a multitude of ethnic clubs and associations during your tenure here.
Safe and Peaceful Environs:
Canada has always accorded a warm welcome to people coming to study or work here.The friendly nature of its citizens is the well-known fact. What may not be as known a fact is that the United Nations has consistently ranked Canada as one of the best places to live. As an international student, you are entitled to all opportunities and privileges that are accorded to native Canadians—along with enjoying Canada's strong onus on human rights, equality, stability, and peace.
Outstanding Language Education:
Trivia time! Did you know that Canada is a bilingual country and is a global forerunner in language training? As French and English are taught mandatorily as a first and second language, you will have the opportunity to enhance your command over either language as you further your studies.
Vibrant Campus Life: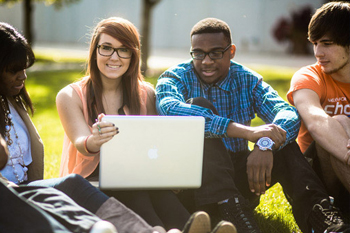 Choosing Canada for higher studies will expose you to post-secondary campuses that aren't only in sync with the latest technological advancements, but also offer other upgraded amenities as well. Right from Olympic-standard sports facilities, gigantic public concert halls,and art galleries, Canada's post-secondary campuses offer students myriad possibilities for both learning and leisure. The vibrant campus life also gives international students the opportunity to meet like-minded individuals and gain valuable experience via student-run administrative bodies, radios, newspapers and businesses.
Focus on Innovation and Research:
Research being a key constituent of the Canadian post-secondaryeducation, students will have adequate opportunities to pursue thisspecific academic discipline. In Canada, the government and industrycollaborate to support research in telecommunications, medicine,agriculture, computer technology, environment studies etc.
Land of Opportunities:
In Canada, students not only earn academic degrees but also obtain all-round development. The highly dynamic and hands-on academic ambiance helps students acquire analytical and communicative skills along withthe ability to express themselves, demonstrate their creativity and develop their confidence. Teachers and professors are readily available to help students with their curriculum, and the classroom lessons blend academic excellence with interactive collaboration.
Quick Facts About Canada
More than 200,000 international students chose Canada as their study abroad destination in 2011
Canadian students are top ranked performers in reading, literacy,maths and sciences. Additionally they occupy the number 1 spot among English-speaking countries according to the Organization for Economic Co-operation and Development (OECD) Program for International Student Assessment (PISA).
More than one-third of Canada's research is conducted at Canadian universities – one of the highest rates among OECD and G8 countries
Reach Advantages
Representative of several Canadian universities / institutions
Expert counselling
FREE Visa guidance.
CCEA certified counselors
Scholarships, bursaries &fee waivers
High visa success rate
Forex & air tickets
Pre-departure sessions
Canada Student Visa Process
Attend Counselling session with us to finalise course & college
Apply for Admission in College or University in Canada
Appear for Medical Examination
Transfer $10,000 to GIC Account in Canada
Pay Tuition Fee to College or University in Canada
Completion & Submission of Visa Application
Visa Application Outcome
Make travel arrangements
Qualification Offered
Universities in Singapore offer various type of degrees catering forevery student's needs and interests. You can study at any of the following levels to earn the following degrees.
Undergraduate Programmes
Diploma
Bachelor's Degree
Bachelor's Degree (Honours)
Graduate Programmes
Graduate Diploma
Master's Degree
Doctoral Degree
Universities offer various special undergraduate programmes likedouble degree, concurrent degree, double major, minor, joint degrees,and special degree programmes. Combinations and programmes on offer varygreatly from one university to the other. Your admission consultant atGlobal Opportunities will guide you through them.
List of Institutions in Canada
Alberta
Elk Island Public School
GEOS Languages Plus (AB)
Lakeland College (AB)
Lethbridge College
Alberta
Elk Island Public School
GEOS Languages Plus (AB)
Lakeland College (AB)
Lethbridge College
British Columbia
Acsenda School of Management (AB)
Arbutus College Vancouver
Alexander College (AB)
Brighton College (AB)
Camber College (AB)
Cambrian at Hanson – Vancouver (AB)
Canadian College (AB)
Canadian College of English Language (AB)
Capilano University (AB)
College of the Rockies (AB)
Columbia College (Not for India)
Douglas College (AB)
Fairleigh Dickinson University (AB)
King George International College (AB)
Kwantlen Polytechnic University (AB)
Langara College (AB)
New York Institute of Technology (AB)
Northwest Community College (AB)
Okanagan College (AB)
Pacific Link College (AB)
Quantum Learning Academy (AB)
Royal Roads University @ Study Group
SELC Career College Vancouver (AB)
Selkirk College (AB)
Thompson Rivers University (AB)
Trinity Western University (AB)
University Canada West (AB)
University of Fraser Valley(AB)
University of Northern British Columbia (AB)
Vancouver Island University (AB)
Winston College (AB)
Manitoba
Assiniboine Community College (AB)
Manitoba Institute of Trades and Technology (AB)
Red River College (AB)
Montreal
LaSalle College Vancouver
New Burnswick
Mount Allison University (AB)
Nova Scotia
Cape Breton University
East Coast School of Languages (AB)
Mount Saint Vincent University (AB)
Ontario
Academy of Applied Pharmaceutical Sciences (AB)
Algoma University (AB) (Not for India)
Alpha International Academy (AB)
Algonquin College
Birmingham International College of Canada
Biz Tech College
Brescia University College (AB)
Brock University (AB)
Cornerstone Academic College (AB)
Cambrian College (AB) (Not for India)
Cambrian at Hanson – Toronto (AB)
Cambrian at Hanson – Brampton (AB)
Centennial College (AB) (Not for India)
Cornerstone Academic College (AB)
Confederation College (AB)
Connect School of Languages (AB)
Conestoga College
Durham College (AB)
Embassy English – Canada (AB)
Eurocentres Language Canada (AB)
Fanshawe College (AB) (Not for India)
George Brown College (AB) (Not for India)
Global Village English Centres (Toronto) (AB)
Hansa Language Centre (AB)
Humber College (AB) (Not for India)
ILSC Language Schools (AB)
Interlangues Language School (AB)
International Language Academy of Canada (AB) (Not for India)
King's University College (AB)
Lakehead University
Mohawk College (AB) (Not for India)
Niagara College Canada
Niagara College (AB)
Omnicom School of Languages (AB)
Queen's University (AB)
RCC Institute of Technology(AB)
Sault College (AB)
SEC – Study English in Canada (AB)
Seneca College (AB)
Sheridan College (AB)
St. Clair College (AB)
St. Lawrence College (AB)
Toronto Institute of Pharmaceutical Technology (AB)
Trent University (AB)
University of Waterloo (AB) (Not for India)
University of Windsor
Upper Madison College (AB)
Western Town College (AB)
Wilfrid Laurier University (AB)
Quebec
Bishop's University (AB)
Inter Dec College
Lasalle College (AB)
Lasalle College Vancouver
Monteral International Language Centre
Saskatchewan
University of Regina (AB)
Also Read:-