Write us if you any questions?
We don't share your details with anyone, Privacy Policy
Recent Visa Approval
AUSTRALIA VISA SUCCESS

Excellent team of IELTS Trainers and Visa Consultants. No need to go anywhere for IELTS and Visa Services in Ambala. Expert is the Best !!
Sumit Bhardwaj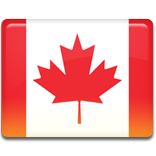 Canada Express Entry Visa
Canada has one of the most positive immigration policies in the world in terms of standards of living, the United Nations has voted Canada as one of the best places in the world to live.
Canadian Government has launched a new Electronic System known as Express Entry on January 1st, 2015. It's designed to manage the applications for Permanent Residence (PR) in economic programs. The new system aims to make it much quicker for skilled foreign workers to gain permanent residence visas than before. The successful applicant will have his/her application processed in six months under Express Entry program.
Under Express Entry system, applicants will be able to submit an 'expression of interest' to the Canadian government. Employers who are seeking foreign skilled workers will have access to some information from the database and will be able to select suitable candidates. The top ranking candidates will be picked unconcerned to the fact that they are accepted in the pool. Once you Expression of interest is accepted and you are invited to apply for a Federal Skilled Visa, CIC will process your visa application within 6 months from the date of your visa application.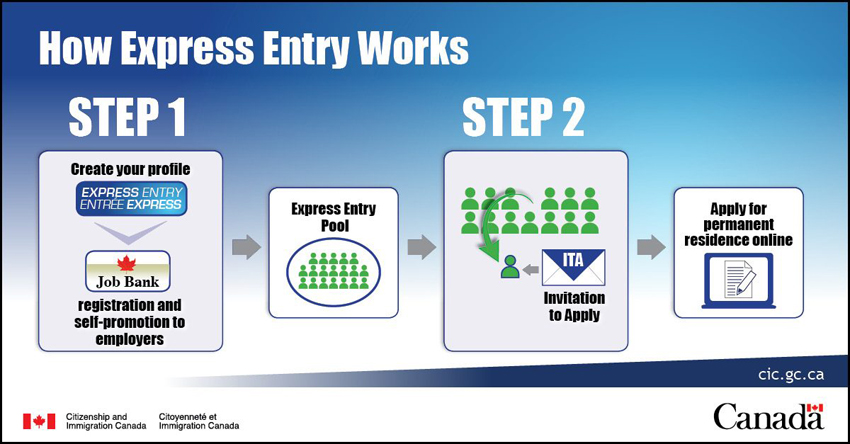 The Canada Express Entry would allow Canada to engage, assess andselect the skilled immigrants under the various federal economicimmigration programs:
The Federal Skilled Worker Program
The Federal Skilled Trades program and
The Canadian experience class
Basic Eligibility
You must have at least one year of work experience in the last 10 years
You must meet minimum English requirements (IELTS 6.0 Bands overall & each module)
You must meet the minimum Canadian or Foreign Education requirement
You must meet all the conditions of selection factors in the Federal Skilled worker point system
You must have sufficient proof of funds as required by CIC.
You must meet the character & health requirements
Eligibility:
You must be invited by DIBP to apply for the visa
You must have an occupation that is on the relevant skilled occupation list.
You must have a suitable skills assessment for that occupation.
You must meet point test requirement.
You must be under 45 years of age at the time of visa application.
You must meet character & health requirements for the visa.
You must have competent English (IELTS 6.0 Bands overall & each module)
The Express Entry system has two steps:
Step 1: Potential candidates complete an online Express Entry profile.
Qualified candidates are placed in a pool. After applying for theExpress entry the candidates will include the qualifying language testscore results and Educational Credential Report. The prospectivecandidates will complete an online express entry profile where they areasked to provide their:
Skills
Work experience
Language ability
Education and
Other details needed by the CIC for assessment.
The highest-ranking candidates in the pool will be invited to apply for permanent residence.
Candidates will be graded against others in the pool using a point'sbased system called the Comprehensive Ranking System. Points will beawarded on the basis of the information provided in their profiles.
Those who meet the criteria will definitely be accepted into a pool of candidates:
Candidates will be assessed against others within the pool and topranked based on criteria that are known to come up with a newcomer'seconomic success in Canada.
Only the highest-ranked candidates and those with valid job offersor provincial/territorial nominations will be invited to apply forpermanent residence.
Anyone who does not have the job offer supported by a Labour MarketImpact Assessment or a nomination from a province then they mustregister themselves with the Employment and Social Development Canada'sJob Bank.
If someone is invited to apply, they will have 60 days to submit anonline application for the permanent residence. Candidates can stay inthe pool for up to 12 months. In case they do not get an invitation toApply for permanent residence within the 12 months of submitting anexpress entry profile, they have to submit a new profile.