Pioneered Overseas Education and Immigration Adviser Since 2006 
Expert Immigration Services Pvt Ltd was established in 2006 to enhance, authenticate and ease the process of study visa and immigration for everyone. We have successfully transformed thousands of dreams into reality every year and will continue to do so. We gradually became the most promising and reliable study visa and immigration consultant in the region, with offices in India, Australia and New Zealand. Headquartered in Ambala Cantt, Expert Immigration provides services in the area of Study visa, Partner visa, Visitor Visa, Immigration Services, IELTS exam preparation, PTE Coaching, and additionally Spoken English and Personality Development classes. Accredited by overseas institutes and governing bodies to provide first-hand information about study visas & higher education opportunities in Australia, New Zealand, Canada, Germany, USA and UK.
We boast of our team of experienced professionals, who share wide and diversified experience in assisting candidates to apply for and get education visas & immigration through a fail-proof and stress-free process. Our counsellors are sufficiently qualified to handle the students right from preparing for the IELTS/ PTE exam to the overseas university admission and then to settlement. We constantly kept abreast with the latest changes, thus improving the management of applications simultaneously. We are holding a high study visa and immigration conversion rate as many delighted candidates, of which most are professionals now and successfully settled aboard, have been guided by our Registered and Licensed Immigration Adviser.
Professional Guidance
We aim to provide authentic, genuine services for overseas education visa and immigration with sincere guidance in a very efficient and economical way. Every individual or family who chooses our organization receives completely professional and one-to-one guidance. We prioritise your requirements and provide quality and the most suitable assistance in the study visa, immigration and test preparation. As our offices are located in Australia and New Zealand, we could assist candidates with accommodation, part-time jobs & other personal requirements while they are there.
Mission Statement
Our mission is to be an effective bridge between the universities abroad and the students and provide genuine information and counselling on higher education opportunities abroad. To provide all aspirants with the most stress-free and delightful experience in planning and executing their overseas education and immigration journey.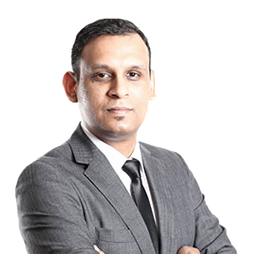 Mr. AMIT BHARDWAJ
Founder, Director – Expert Immigration Services Pvt Ltd
Mr. Amit Bhardwaj has extensive knowledge and experience in study visa and immigration industry way before the company started in 2006. 
After completing his post-graduation from RMIT University, Australia in 2002, he got a Graduate Certificate in Australia Migration Law & Practice from Griffith University, Australia.
Being a Registered Migration Agent of Australia (MARA), and Licensed Immigration Adviser of New Zealand (LIA). He is also a Canada Course Graduate for Education agent (CCEA) and Qualified Education Agent Councilor of Australia (PIER), his intense experience allows him to be very precise and successful in all aspects.
Trusted, Licensed, Verified and Registered Migration Agent in Haryana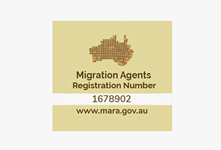 MARA Lic no.: 1678902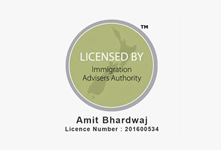 IAA Lic no. 201600534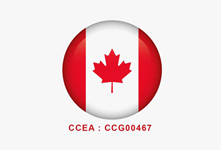 CCEA: CCG00467
MIA Registered
Why choose us?
Sound knowledge of Migration laws
Works ethically, and honestly in the best interests of the clients
Follows rules & regulations (Code of conduct)
17 years of rich experience in overseas education & immigration
Reasonable charges that too post visa – No hidden costs or advance
100% satisfied clients and continued
Book an appointment
Numbers Matter
We have always strived to provide study visa and immigration successfully to all candidates. Our results speak louder than our words.
2,00,000+
Combined Candidates for Visa, Immigration, IELTS, PTE, Spoken English
1,00,000+
Visas and Immigration