W elcome to the fifth edition of the Department of Immigration and Border Protection's Agent Digest (January 2018) – continuing to provide migration and education agents a short overview of current issues affecting the student visa program.

The Department is currently concentrating on managing the peak lodgement period. Between now and April 2018, we expect a record number of student visa applications to be lodged. Given the growth in the program, it is important you continue to submit complete applications at least six weeks before course commencement.
Attach documents upfront
The Department can make a decision on a student visa application with the information provided, there is no requirement to request more information. Student visa applicants subject to regular evidentiary requirements must attach evidence of financial capacity, including evidence of genuine access to those funds. Evidence of English proficiency or being exempt must also be attached. Failure to provide these documents may lead to a visa refusal.

Agents should ensure 'Genuine Temporary Entrant (GTE) statements' provide sufficient information and supporting documentation is attached to the application. The applicant should explain any gaps in study or employment and, where relevant, address the reasons the student is studying in a field unrelated to their previous study or employment. The applicant must explain how completing the study will help them fulfill their future plans. The statement must reflect the student's circumstances, generic statements will not be weighed heavily in the GTE assessment.
Finding out more
All agents can access LEGEND.com by subscription. This resource includes migration legislation as well as the procedural guidelines applied by our officers when they assess cases.

The Departmental website also provides information about the program, including statistics, visa requirements, global processing times and even an explanation of all the conditions applicable to a student visa holder.

The Department does not provide status updates on the applications. Some visa applications are processed quickly and some take more time. We will contact you if we need more information or if a decision has been made on a visa application.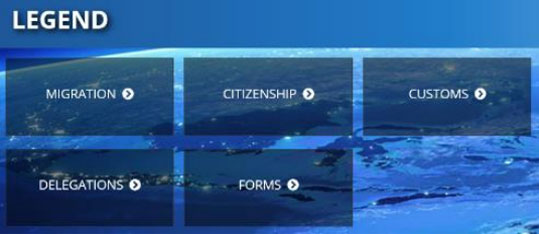 Cost of annual living amounts to increase
From 1 February 2018, the cost of annual living amounts will increase in line with Australia's consumer price index. From this date, every application where evidence of funds is required should include the updated cost of living amounts in their calculation of funds:
| | |
| --- | --- |
| Student or guardian: | AUD$20,290 |
| Partner or spouse: | AUD$7,100 |
| Child: | AUD$3,040 |
TIPS:
1.If you receive a 'Request for Information' from the Department, you must upload the documents to the application in ImmiAccount. The documents will attach to the application. Do not email the documents to the Department or contact us to advise they have been uploaded. Emailing us in these circumstances is unnecessary and can delay visa processing.

2. Ensure applicants declare any previous visa refusals or cancellations from any country for themselves and family members, even if the family members are not intending to travel to Australia. Remember that a visa refusal may be called something different in other countries, like a rejection, denial or a visa declined. If information provided in response to this question is incorrect, it may lead to refusal under PIC 4020.